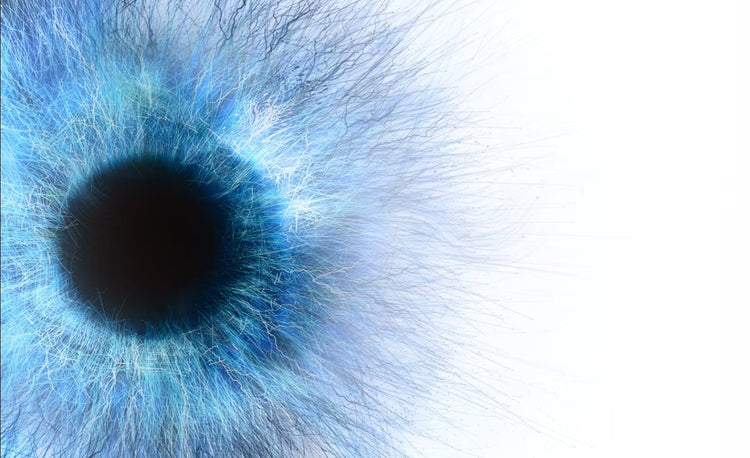 Better Health from Within.

There's goodness in our DNA. PureGenomics® harnesses the science of nutrigenomics to empower individuals to uncover the relationship between their genes, nutrition, and wellness.
Personalized Genetic Reports. Nurturing your health isn't just good - it's essential.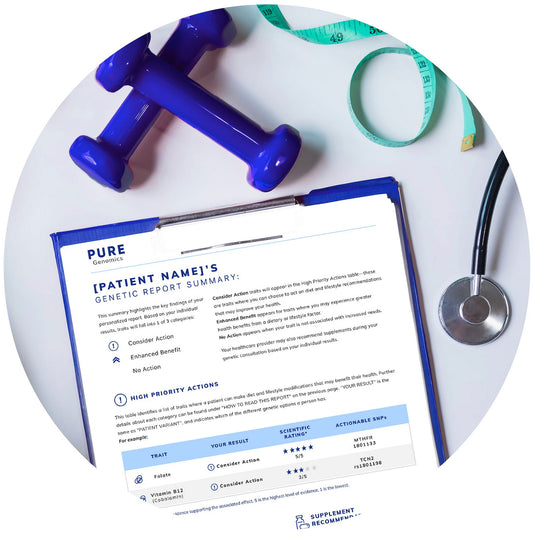 Personalized lifestyle and nutritional insights
More than ever, science is helping us understand every aspect of our health - right down to our DNA. With PureGenomics®, that knowledge is our blueprint for creating a wellness plan that is tailored to you and grounded in DNA-based nutrition advice. Under the guidance of your healthcare provider, PureGenomics® personalized lifestyle and nutritional insights can help you unlock the goodness within.
Download a Sample Report
Better Choices. Better Results.
PureGenomics® is backed by the science of nutrigenomics - the study of the relationships between our genes, nutrition, and health - and guided by your healthcare provider's expertise, to help create a reliable plan of care that's made just for you. Our secure platform uses key information from your existing 23andMe® or Ancestry® DNA test results to create reports full of personalized nutrition and lifestyle recommendations. PureGenomics® helps your healthcare provider offer the tailor-made advice and the nutritional support you need to make informed health and wellness choices that are unique to you.
Nutrition Decisions from Your DNA
There's an important connection between our genes, nutrition and health. Nutrigenomics takes what we know from nutritional science and genetics, then reveals how it all works together to shape your health.

PureGenomics® uses this knowledge to gain actionable nutritional insights based on your unique genetic needs.
Get to Know Your SNPs
PureGenomics® identifies and analyzes parts of your DNA, called SNPs or "snips", short for single nucleotide polymorphisms and the traits associated with them. Some SNPs can affect how your body reacts to different things that impact your health and wellness. Some of them can also affect how your body breaks down and uses nutrients. This is where PureGenomics® and your healthcare provider come in. PureGenomics® allows your healthcare provider to create a nutrition and lifestyle plan that is unique to you. It's the key to unlocking your fullest health potential with the right nutritional support. And that's good news.
Schedule a FREE PureGenomics® consultation by selecting a day and time from the calendar below.
Your consultation is private and we will never share your information.